Win a Trip for 2 to the GCI!
Enter the Tillamook Cheese video contest to win a trip for 2 to the Grilled Cheese Invitational!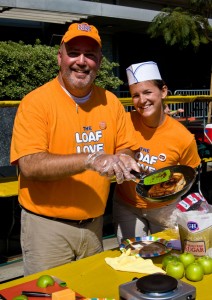 Flex your melt-making muscles by taking your grilled cheese recipe all the way to the nationals in Los Angeles!
Between April 1-14, create a Youtube video showing us how to make your one-of-a kind grilled cheese sammich.