1st 7th Annual Grilled Cheese Invitational: Where and When and How and Why
Saturday, April 25th, 2009
Los Angeles State Historic Park
(AKA: "The Cornfield")
Downtown Los Angeles
12pm to 6pm

L

os Angeles State Historic Park
1245 N. Spring Street
Los Angeles, CA 90012
4/25/09
12:00pm – 6:00pm
Competition starts at 1:00pm
Admission Fee:  $5
TICKETS ONLY AVAILABLE AT THE EVENT – NO ONLINE OR PRE-SALES
Competition Fee:  $10
Honestly though, why drive?  You should just take the Gold Line to the Chinatown station.  It's easier, way more fun and better for everybody, including the planet!
Go ahead, take Metro to the Chinatown Gold Line station!
http://www.metro.net/riding_metro/metro_rail/gl_chinatown.htm
If you must drive, we STRONGLY SUGGEST that you carpool.
EVENT INFO:
"The 1st 7th Annual Grilled Cheese Invitational is the greatest combination of bravery and unnecessarily competitive cheese the world has seen since Neil Diamond's 2008 world tour" says Tim Walker, the event's founder and organizer.
In addition to the competition, KRAFT Singles will be on hand as the event's title sponsor, offering up thousands of FREE grilled cheese sandwiches to the hungry masses.
Add to all this some cheese-themed poetry, comedy, cheesey  music and exhibition cheese grilling and you have one of the more unique, entertaining and delicious events ever witnessed.
FREE SAMMICHES!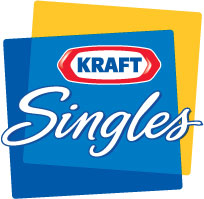 In addition to the competition, KRAFT Singles will be on hand as the event's title sponsor, offering up thousands of hot, fresh and free Kraft Singles grilled cheese sammiches!
Bring a water bottle!
Do your part this Earth week to help save the environment!  Bring your own refillable water bottle to fill up at the water fountains located within the park and save another plastic tree from senseless destruction.
Registration for competitors is closed.

Sorry, registration for competition closed on April 23rd.  All grilling positions are filled, and there will be no on-site registration.
The categories of competition will be as follows:
The Missionary Position: Any kind of bread, any kind of butter and any kind of cheese(or combination of cheeses) but no additional ingredients.
The Kama Sutra: Any kind of bread, any kind of butter, and any kind of cheese(or blend of cheeses) plus additional ingredients.
The Honey Pot: Any kind of bread, any kind of butter, any kind of cheese (or blend of cheeses), and any additional ingredients, but a sandwich that is sweet in flavor, or would best be served as dessert.
For the winners, there will be a 1st, 2nd, 3rd and 4th place trophy awarded in each category. There will also be two Spaz awards that will be given to different sammiches that are the biggest Spazes, executive judge awards and mountains of grilled cheese for everybody!
Want to judge the competition?
Who can judge the competition?  YOU!   Yes, anyone with a passion for the cheese is welcome to register as a judge on-site.
For this year's invitational, all judges must be officially registered.  All registration will take place on-site,  on a first come, first served basis.  Once you register, you will receive judging tickets that can be turned in to the runners for your judging samples.  There will be no un-authorized judging.
All judging is done using standardized ballots and a patented, computerized database that uses a comically unnecessary amount of scientifically calibrated technology to tabulate the results and determine the winners.
IZZE IS BACK!
Izze™ soda will once again be on hand to pass out free samples of their sodas.  Stop by their booth to grab a can!
Beer/Wine Garden
There will be beer and wine available for purchase at the event, courtesy of the great folks at Lagunitas Brewing and Trinchero Family Estates.  Proceeds of the beer and wine sales will benefit Black Rock Solar,  a 5013c that takes on climate change and speeds the adoption curve of renewable energy by building low or no cost solar power in unlikely places in California, Nevada and other places across the country.
Want to volunteer?
It takes a dedicated crew of courageous  cheese fiends to make an event like this come together.  Want to give us a hand?  Of course you do because you're totally awesome!  Go ahead and email us at la2009@grilledcheeseinvitational.com
Got questions about the event?  Of course you do!  Send 'em to hotcheeseygoodness@grilledcheeseinvitational.com
Brothers and sisters of the curd, on Saturday April 25th, the molten seas of melted cheese and chunks of bread will part and all that will remain will be the few, the proud, the Grilled Cheese Champions…Only they will earn the sacred right to hold a trophy up to the angry heavens and scream  "I am a f@#king grilled cheese champion™!"
Yours in bread, butter cheese and victory!
The Grilled Cheese Invitational
This event is brought to you by the absolutely great people at: