Archive for 1
Find the best way for you to get to the GCI!

As with all noble mortal pursuits, a champion Grilled Cheese must first begin with Love.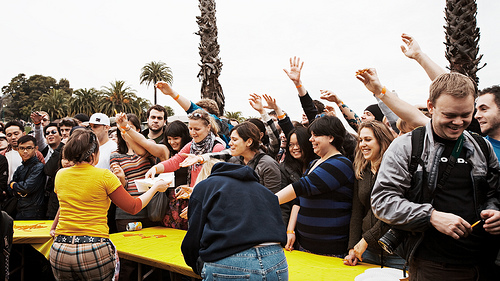 UPDATE – (3/7/2011) The 2nd 8th Annual Grilled Cheese Invitational will take place on April 23, 2011 at Los Angeles Center Studios in downtown Los Angeles, CA. We are wrapping up the programing on the new registration process and hope to open registration for competitors later today. Once the registration system is ready, we will […]

We would love to hear your thoughts as to how to make the next GCI better!

Didn't register in time, don't worry! There's still plenty to do and see!

There are many things that go into a perfect Grilled Cheese — some of them are secret and stay that way. Here are some great things you can do to win a trophy. They may work, they may not. Just read 'em and get wise.